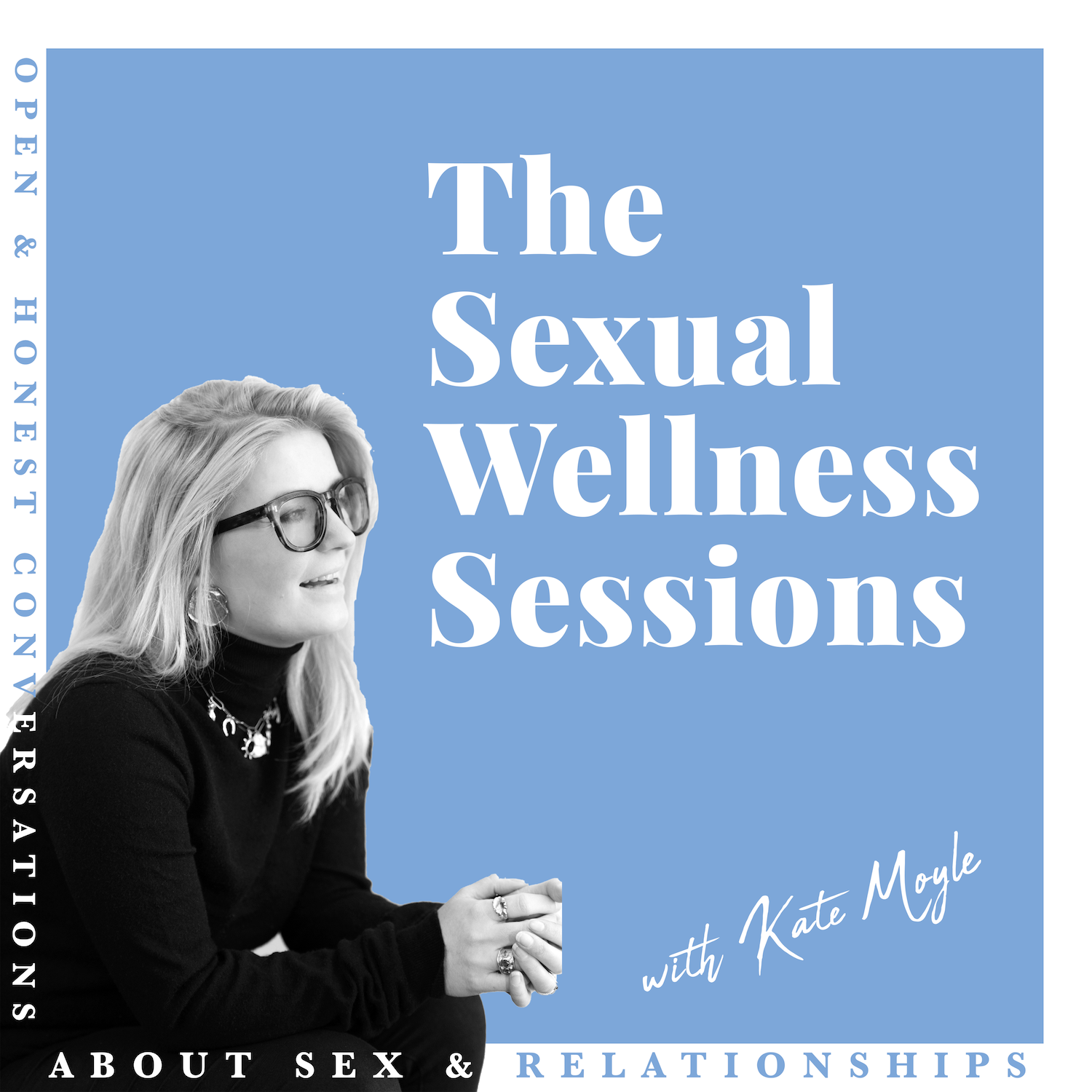 In this final episode of the second series of The Sexual Wellness Sessions hosted by Psychosexual & Relationship Therapist Kate Moyle, we're discussing the future of sex. My guest Bryony Cole and I talk about the biggest changes and trends that we have seen impacting our sex lives recently, and where we think the future of sex is heading.
Undoubtably there has been an enormous shift in our sex lives and accessibility to information since the dawn of the internet; and we see that smart phones in particular have played a huge part in changing how we find and meet partners, stay in relationships, and break up. In our conversation Bryony and I talk about the pros and cons of the impact of tech on our lives, the changes to sexual healthcare and solutions; and how sex tech, trends and developments can not just change how we have sex now, but can influence narratives, messages and education going forward. 
Bryony Cole is the world's leading authority on sextech, and she's fascinated by the way technology permeates every corner of our lives, even the most intimate ones. She is the creator and host of the Future of Sex podcast, founder of Sextech School and Lovehoney's resident sextech advisor.
Since launching the top-rated podcast Future of Sex, Bryony has been on stages across the world forecasting trends in the sextech industry for governments, tech titans and entertainment companies, including SXSW, PEN World Voices Festival, Skolkovo Foundation and Founders Forum.
Bryony recently launched Sextech School, a course for entrepreneurs looking to get started in sextech.
This episode was brought to you by Lelo the luxury sex toy brand combining luxury, pleasure and innovation to create sex toys for both solo and couple pleasure; and I am very proud to work with Lelo as their UK Sex Expert, and you can use the code KMLELO15 until the end of 2021 to get 15% off your order at https://www.lelo.com/ 
Kate Moyle is Psychosexual & Relationship Therapist and Certified Psycho-Sexologist, who is passionate about having open and normalising conversations around sex and relationships; and helping people to get to a place of sexual health, happiness and wellbeing. 
Follow Kate on Instagram at @KateMoyleTherapy